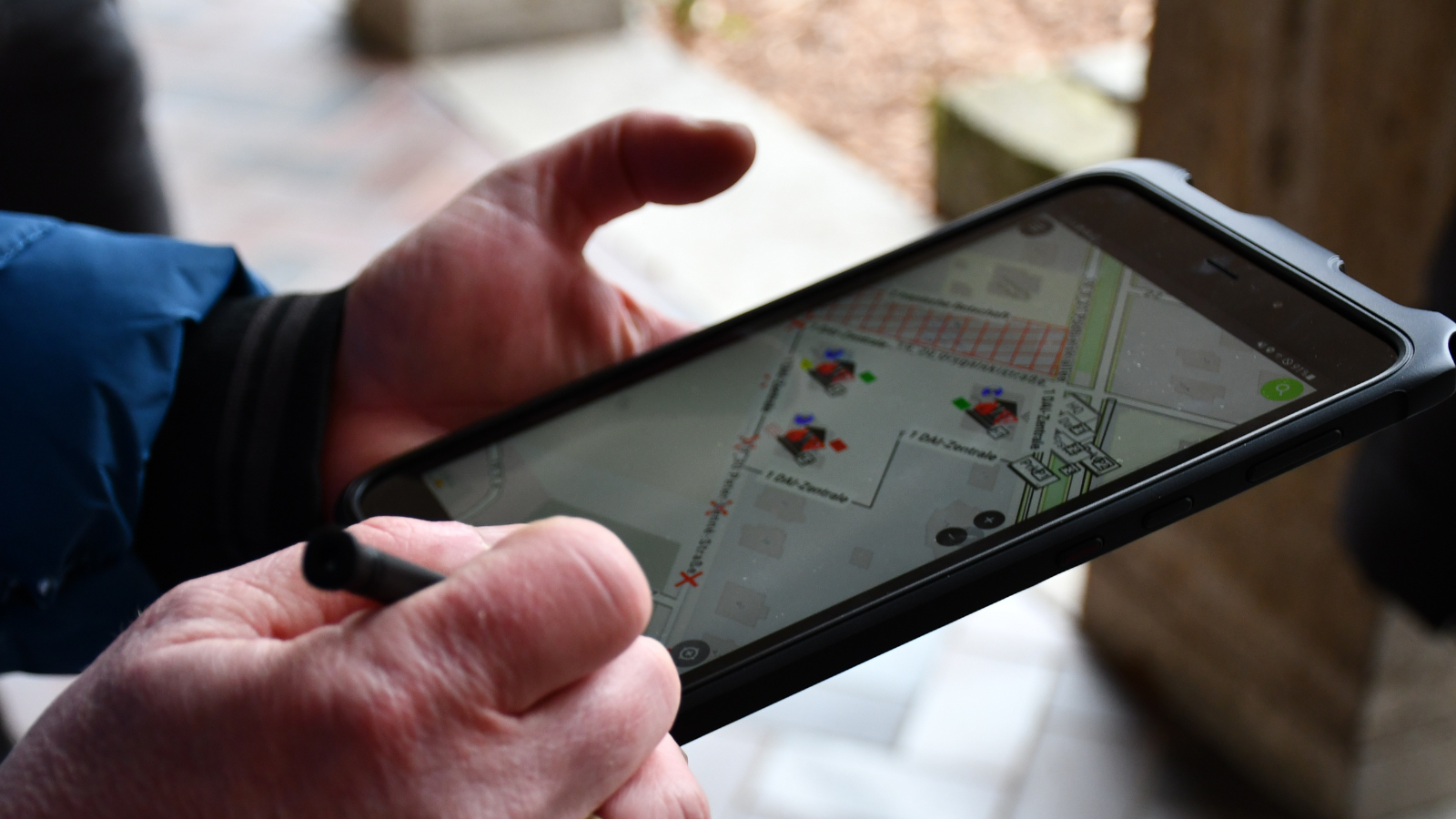 In recent years the usability of GIS software has increased. More and more features and analysis tools make it possible for the users to process their data and create maps to display the results of their research with integrated mapmaking tools. One of the most prominent GIS tools is QGIS. Not just because it is freeware, but also because it has huge variety of processing tools. Because of it open-source code everyone can help to improve the experience.
With smartphones getting more powerful hardware it seemed just a matter of time until a mobile QGIS app was introduced. The Swiss team OPENGIS.ch developed the app Qfield to fill in this gap and created a reliable survey instrument.
Qfield does not try to integrate all the features contained in QGIS to the app, but rather keeps it basic in order to make it easier for the user working in field. QGIS projects are created on the computer and are then transferred to the smart device. Qfield reads vector as well as georeferenced raster files and supports the GPKG format, which becomes handy when big raster files are used. Vector files transferred to the app can be used to vectorize features found on side, either by locking onto the current GPS position or freely by clicking on the screen. The app uses the smart devices internal GPS for supporting the user with information about the current position.
This Tutorial will help you to create a Qfield project in QGIS and transfer it to your mobile android device using shapfiles as well as downloaded satellite imagery as a basis for your own survey project.
If you give your data to a researcher or colleague who has not been involved with your project, will they be able to make sense of it? Will they be able to use it effectively and properly?
This course aims at providing a step by step introduction to to effective data lifecycle management, this includes data creation, usage, sharing, update, storage and eventually archiving. It describes a few fundamental data management practices that will enable project organizers to develop a data management plan, as well as to optimize the quality, usability and accessibility to their project data.
Culture Heritage Institutions worldwide are moving towards the digitization of their data and analogue archives, on the one hand to ensure their safeguarding and on the other hand to facilitate their sharing for research purposes. But as this new big data is emerging, ensuring that information is protected and safeguarded becomes exponentially more difficult. The tremendous volume of the digital data means that the old manual methods of governing and archiving data are no longer feasible. This course aims to help organizations to put some form of archiving strategy in place while using the most cost-effective state of the art technologies.
Learn how different storage archive implementations and strategies can lead to a more efficient environment.